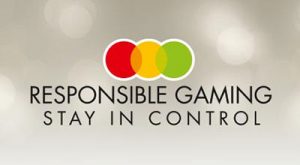 What we provide in here in Macks Amusements
Family Entertainment/Fun Activities – Ticket Redemption Games – Ten Pin Bowling
Amusement Arcade Games – Slot & Poker Machines (Over 18's only)
Our Committment
Responsible Gaming: We are committed to creating and sustaining a culture of responsible gaming here in Macks Amusements.
Risk Awareness: We are committed to supporting our customers to recognise risk,and identify if their gaming or gambling is likely to cause a problem for them.
Customer Care: We are committed to providing a support system to customers who gaming or gambling has become a problem to them.These include a code of acceptable behaviour while playing here in Macks, we facilitate a self-exclusion system, and we can re-direct them to specialist Councilling Services locally and nationally. ( Note- If you wish to avail of our Self-Exclusion facilities, please contact any Manager on Duty.)
What is Addiction?
The term addiction is used to describe a process where an individual engages in a cycle of compulsive behaviour, that is out of their control.
Addictive behaviour usually damages on individuals personal or family relationships.
It can also lead to loss of jobs and lead to problems in mental and physical health.
Addiction is defined by the compulsive nature of the behaviour. It does not matter how often a person engages in that behaviour, it is the inability not to engage that defines the addiction.
People can be addicted to just about anything. Though the behaviours and issues that most commonly cause problems for people with addictive tendencies include drinking alcohol, drug taking, gambling, food and sexual activity.
Recovery from addiction is possible. It begins with anstaining from whatever behaviour is causing a problem, followed by developing an understanding of why the individual developed the addiction in the first place.
Recovery may require professional help and support.(though it does not always)

Signs and Symptoms of Gambling Addiction
Preoccupation with Gambling. Thinking about it more often and finding more ways to gamble across the day/week.
Beginning to feel shame and guilt related to Gambling, but doing it anyway.
Withdrawing from relationships with family or friends to engage in Gambling.
Hiding your Gambling from family and friends.
Spending more time than you intend to, or can afford on Gambling.
Chasing/trying to regain losses by Gambling more.
Mood swings/tension/stress/unhappiness/depression.
Spending money that is not yours on Gambling.
Being unable to stop Gambling despite your best efforts.
__________________________________________________________
Responsible Gaming
Gambling Warning: Approximately 7% of people who engage in Gambling activity are at risk of developing a Gambling problem.
If you think that your Gambling may be causing a problem for you, you can consult the Specialist Services as listed below or talk in confidence to one of our Managers who will provide you with advice and guidance.
Specialist Treatment Centres
Gamblers Anonymous Local Meetings
Co Sligo
Sligo – St Michaels Family Life Centre, Church Hill.
Tuesdays
7.00 pm
Thursdays
8.30 pm
Sundays
7.00 pm
Co Donegal
Bundoran – Parish Centre, Adjacent to Our Lady Start of Sea RC Church
Mondays
8.15 pm
Letterkenny – The Pastoral Centre, Cathedral Park
Tuesdays & Fridays
8.15 pm
Donegal Town – Bill W Club (Behind Bank of Ireland)
Wednesdays
8.00 pm
Co Tyrone
Omagh – Probation Offices, 11a High Street, BT78 1 BA
Mondays
8.30 pm
Dungannon – St Patrick's Hall, Union Lane, BT70 1DL
Tuesdays & Fridays
8.00 pm
Co Derry
Derry – Resource Centre Racecourse Road, Carnhill, Derry, BT48 8BZ
Mondays
8.15 pm
Derry – Methodist Church, Carisle Road, Derry, BT48 6JJ
Wednesdays
Saturdays
7.30 pm
1.30 pm
Derry – The Creggan Community Partnership, Fanad Drive, Creggan, BT48 9QE
Wednesdays
8.15 pm
Derry – 42 Rosskeen Park, Hazlebank, Derry, BT48 0RH
Fridays
8.30 pm

Fellowships
Gamblers Anonymous Ireland
Gamblers Anonymous,
C/o Teach Mhuire,
39 Lower Gardiner Street, Dublin 1
Tel. 01 872 1133
www.gamblersanonymous.ie info@gambleranonymous.ie
Gamblers Anonymous UK www.gamblersanonamous.org.uk


If you would like to avail of our Self-exclusion facility, you can view and print a Self-exclusion Form available here