Why not have your Children's Birthday Party at Bundoran Glowbowl?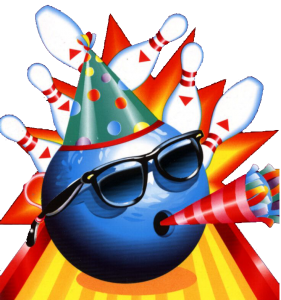 Special Bowling rate for Birthday Parties is €5.00 per child and this gives One Hour of Bowling Time
Our Glowbowl Special – Birthday Boy/Girl bowls for free! 🙂
We have a special area behind Lanes 7 & 8 with tables/chairs where we can facilitate your child's Birthday Party.
Kids Ball Ramps for easy playing bowling.
Disco Lights – Music – Big Screen Video – Fun Fun Fun!
You can bring your own food or we can arrange food to be brought in to your party if requested
Please note:- This has to be arranged at time of booking and prices for food are according to a special menu that is supplied to us locally by Pages Cafe.
Menu for Birthday Party Food
Hamburger & Chips
€4.50
Chicken Burger & Chips
€4.50
Chicken Nuggets & Chips
€4.50
Sausages & Chips
€4.50
Beans & Chips
€4.50
Egg & Chips
€4.50
Minerals can also be supplied
Prices quoted above may vary slightly
Food supplied to us by Pages Cafe Main Street Bundoran