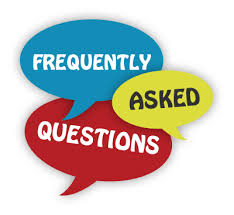 (Q) I have never played Bowling before, can I get instructions on how to play?

(A) Yes, our friendly Bowling Staff will explain the game to you and give you an information leaflet on how to Bowl safely.
(Q) How long does a game of Bowling last?

(A) Our Bowling Centre is priced per game, average game time for 1 person is 10 mins so 6 people bowling, the game would last approx 60 minutes.
Children's Birthday Parties are Timed Bowling. (1 Hour)
Timed Bowling is also available to Groups.
(Q) What is the minimum age allowed to play bowling?

(A) Minimum age for Bowling is 4 years of age. We have special lightweight bowling balls for the children, and small Bowling Ramps. As long as you're fit and strong enough, there is no upper age limit, and we love to see all ages coming together to have great fun on the lanes.
(Q) Is there a Restaurant on the premises?

(A) There is no Restaurant on the premises, but for Birthday Parties we use our own Restaurant "Daisy May's Diner" beside the Centre to supply food for us. Please enquire which is available when booking.
Our other Family Business Restaurant "Stakes" is also situated just next door.
(Q) Does Glowbowl serve alcohol ?

(A) No, there is no bar on the premises.
(Q) How many Bowlers can play on each lane?

(A) Up to 6 Bowlers can play on each lane.
(Q) How many Lanes does the Centre have?

(A) We have 8 lanes, so we can facilitate 48 Bowlers in total.
(Q) Do you accept Cards for Payment?

(A) Yes we do.
(Q) What weights of Bowling Balls are used?

(A) We use Bowling Balls from 6, 7, 8 lb for kids and up to 12 lb for Adults
(Q) Can I wear my own shoes while playing Bowling or do Bundoran Glowbowl supply special bowling shoes?

(A) If your shoes are flat soled, you can wear your own shoes. Bowling shoes are available to wear free of charge.
(Q) Do you have side bumpers for easy bowling for the kids?

(A) Yes we have automated side bumpers so Adults and Kids can play together with or without the side bumpers.
(Q) Is the Premises totally wheelchair friendly?

(A) Yes, we are totally wheelchair friendly, with access from the rear car park into the Bowling Alley and we have a ramp onto the Bowling area .
We also have Disabled Toilets and Ball Ramps for rolling the Bowling Balls.
Kids Bowling Ramps